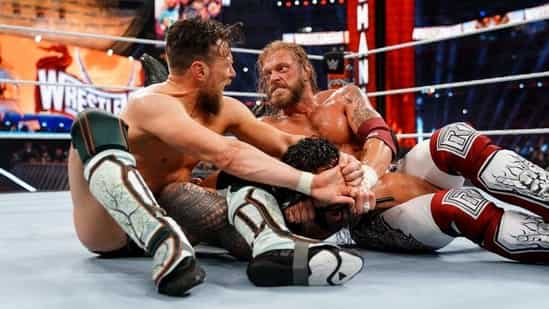 First - the video games. Brad is back to an old favorite. Carrie is back and tells us all about Monster Hunter Rise. Sony puts out a nice PS5 update and is making a very unnecessary remake. Nintendo show off new indies and has released what could be out new obsession. 
Then - the wrestling! We just experienced 7 consecutive days of WWE wrestling and we break down the good, the bad, and the just plain confusing while we pontificate where the storylines are going to go from here.
Use our Amazon page to donate to the show: www.densepixels.com/amazon
Subscribe to our YouTube channel: Dense Pixels
We have a Discord server! - www.densepixels.com/fans
You can now follow us on Twitch!
Brad - DensePixelsBrad
Terrence - App4RITioN410
Micah - denseblacknerd
Carrie - supitscarrie